TRAVEL TIPS FOR CLUJ-NAPOCA
5 Interesting Facts About Cluj
Cluj is a city more than 2,000 years old
Cluj hosts one of the biggest electronic festivals in Europe
Cluj has its own dish – Varză à la Cluj
Cluj is ranked 1st among large cities in the EU in terms of air quality
Cluj was labelled the European Youth Capital of 2015
Cluj - on the map
It's generally known that cities like Budapest, Prague, or even Lisbon have become real expats cities over the past years. It is, however, not so obvious that one of such cities getting their direction can be found in Romania too. And (suprisingly) it's not the capital city Bucharest, but Cluj-Napoca. No wonder this city was chosen the European City of Youth in 2015 if  one third of the total  population is formed by students.
From the tourist point of view, Cluj is not really the nicest and most interesting city in Romania, but it's absolutely worth a visit, and I believe also cool to live in. 
Good to know before you travel to Cluj-Napoca
1. Don't be a tourist, take a trolley bus from the airport
Taxi in Romania is pretty affordable, but that doesn't mean that you have to be a lazy tourist and get your butt in the fist car you after you've landed. The Cluj-Napoca airport is located only around 15 km east of the city and there is bus number 5 running every 5-10 minutes which will bring you to the city center in some 20-25 minutes.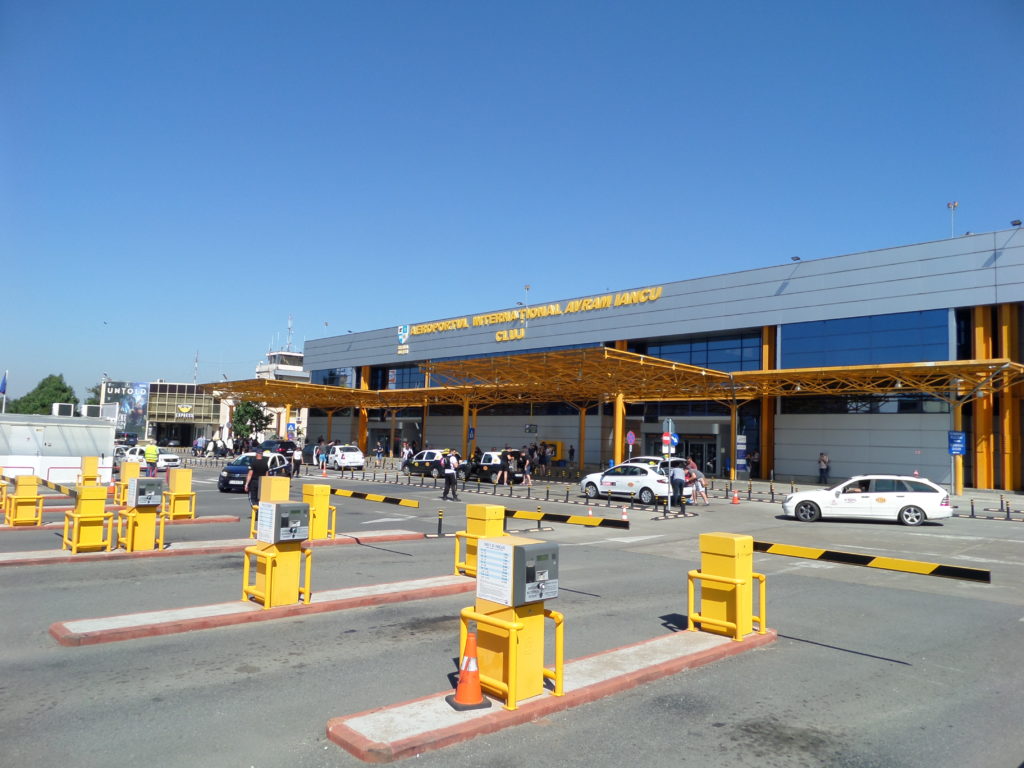 Traveling in Romania may take really long, you always have to count with more time. But that's the part of the adventure!
3. The major language spoken here is Hungarian for bears and other wild animals
As already mentioned above, Romania is actually pretty famous for being the country with the highest number of brown bears. Bears are shy, I've been there many times but still haven't seen one, but the chance you run into a bear still remains quite high. And not only bears, Romanian nature is a place with a pretty great wildlife so while hiking you may actually also bump into wild animals that you may never run into before. And that's why it's so lovely!
3. It is recommended to get a ticket!
I've visited many cities but it never happened to me before that I would meet ticket controllers twice on the same bus within one ride. Seriously, on the trolley bus from the airport to the center I ran into two controllers, but later in the center I was checked again by two different ones again. I spent in Cluj in total four days and I met them 5 times! Once I even got busted without a ticket, because I was lazy to cross the road to get one from the machine. By the way, I didn't get fined, but I will keep my traveler's tricks for myself 😉 The main message of this article is to warn you that in Cluj there are really many of them so it may be worth getting a ticket. One single ticket costs around 50 EUR cents.
4. Don't underestimate the Carpathian Mountains!
Seriously! Believe it or not, I did that. First time I came to Romania, I went hiking in the Piatra Cralului, and I wasn't well prepared. It was a big lesson I learnt. I'm used to hiking, I do that a lot also in the Czech Republic, but somehow I didn't realize that walking in 1,300 m a.s.l. on a nice, "relaxing" trail through a forest is not the same as climbing 2,500 m on the rocks with chains and ladders.